The Business of Family Films
with Stacey Adams & Heather Elzenga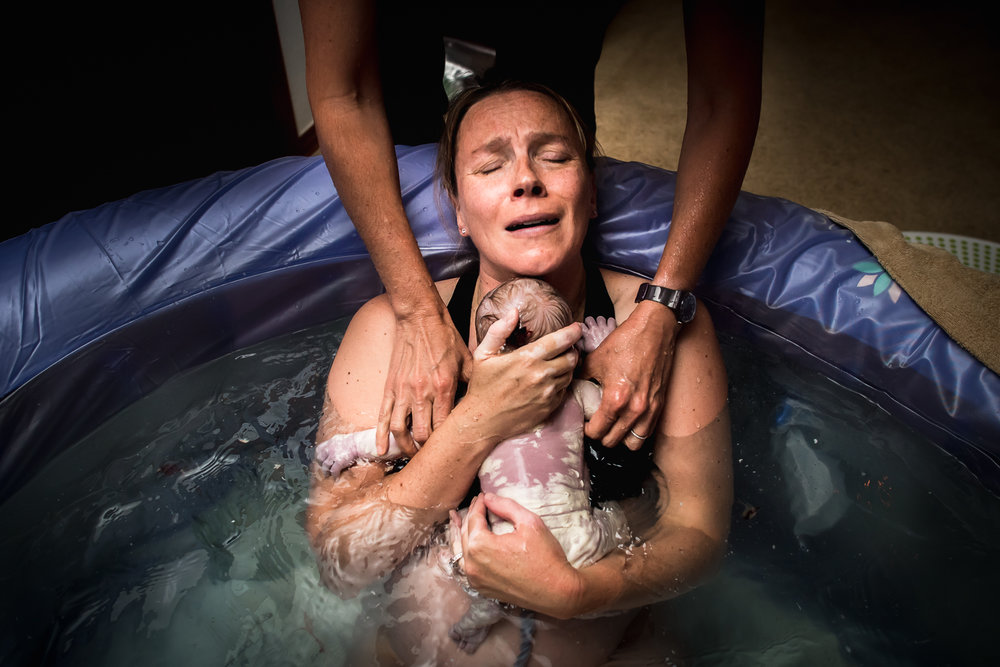 The Business of Family Films Workshop with Stacey Adams & Heather Eijzenga
Stacey Adams & Heather EIJzenga
Hi! We're Stacey and Heather, and we love creating - and selling - meaningful family films. Stacey is located in Albuquerque, New Mexico and primarily shoots in-home sessions with newborns and families with young children. Heather is located in Oahu, Hawaii and is an adventure photographer, who shoots families having fun together at the beach.
Introduction to the Workshop: Heather & Stacey and their perspectives
Where to Start: Personal Projects, Moving Outside Your Core Family

Marketing Your Films Online: The Current Status of the Family Film market, SEO for Video, Keywording Films, Defining Your Web Presence, Google Analytics, Content Marketing (AKA Blogging), Social Media Platform Choice, Social Media Analytics & Optimization, Email Lists, Silent Auctions & Giveaways
Marketing Your Films the Old-Fashioned Way: Community Connections, Referrals and Word of Mouth, Print Marketing Materials, Business Partnerships
From Stills to Film: Two case studies, and Creating a Marketing Strategy that Works for You
Pricing for Profit: When Nobody Gets You - Notes on Pricing, Know Your Worth: Where Do You Stand?, The Power of Outsourcing: A Case Study
Film and Photo Pricing Strategies

Converting Photography Inquiries into Film Clients

Working with Clients: Planning for Success, In-Home Family, Outdoor Family, Family Groups, Newborn & Fresh 48, Birth, Bringing Out the Best in Your Clients
Selling Films After a Session: Post-Session Communication, The Ordering Appointment, Online Galleries
Behind the Scenes with Clients: Inside a Real Ordering Session, Client Interview

Final Thoughts and Organization: Consolidating Your Business Plan You've Been Working on Throughout the Course and Where to Go from Here

Pre-Requisites: This workshop is designed for photographers who wish to add filmmaking services to their photography business for their clients.
If you are wanting to add films to your photography business, or are struggling to do so, this is the course for you.
Taught by two highly successful photographer/filmmakers who have incorporated films into their existing photography businesses in two very different markets, from scratch, this workshop will walk you through all the pitfalls to avoid and get you started in the right direction, regardless of your unique market. Heather Eijzenga of Little Bird Photography and Stacey Adams of SMA Photography in Albuquerque, NM show you everything that has -- and hasn't -- worked for them in this 4-week self-paced ONLINE workshop that shows REAL videos of real clients and videos of REAL sales sessions. Combined with an online marketing intensive mid-way through the course will help you with both in-person and online sales.
This course will take you from wondering how to build your portfolio or struggling to make films profitable and you will end with a completed Business Plan for your business on exactly what steps to take and when and how to get to your defined goals, which you will also define in this workshop.
The Online Marketing lesson, in and of itself, is worth the investment. Heather and Stacey go into great detail and walk you through each strategy one by one. You can start knowing zero and go to having each technique implemented. They're not afraid to demystify and simplify complex integrations like Google Analytics for you, show you what you need and what you don't, where it goes, when and how and why you'd choose to use it, and help you tailor it specifically to YOUR needs.
Stacey and Heather are accessible to you via online discussion 6 nights/week for and they provide feedback to you on the elements of your unique business plan. Because everyone's situations and markets are different, this is a course where it really helps to have more than one perspective, and mentors like Heather & Stacey to walk you through where you are now and where you want to be, one to one. This workshop operates more like a group mentoring experience.
2019 WORKSHOP DATES
January 8 - February 5, 2019 (Registration Opens Tues Nov 27, 2018 at 9 PM EST)
April 2 - April 30, 2019 (Registration Opens Tues March 5 at 9 PM EST)
June 18 - July 16, 2019 (Registration Opens Tues June 4th at 9 PM EDT)
OPENING SOON - September 3 - October 1, 2019 (Registration Opens Tues Aug 13th, 2018) - LIMITED TO 10 STUDENTS FOR FALL 2019
Investment
$367.50
So how does this work?
WHAT IS THE FORMAT FOR THE WORKSHOPS?
All workshops are 12 lessons each, spread out over 4 weeks. While there is a lot of quality content, there is also a heavy emphasis on teaching, so it's almost like a guided group mentorship. There is typically a lot of interaction among students and instructors, but it is not required if you like to lay back and soak it all in. You can do the lessons on your own schedule. The only scheduled appearances -- live video chats -- will be offered at a variety of days and times to accommodate students from all over the world.
HOW LONG DO I HAVE ACCESS TO THE MATERIALS?
Access to all workshops is yours to keep.
HOW MUCH ACCESS DO I HAVE TO MY INSTRUCTOR?
While the workshops are loosely self-paced, there is a deadline to submit your final if you would like feedback. You instructor is available at least once per day, 6 days/week, to answer questions in the online forum. You may also have access to your instructor via live video chats, depending on the workshop. Instructors are available throughout the duration of the workshop, plus occasionally in the alumni group as well if it is needed (though alumni themselves are often the best and fastest sources for the varied questions that arise).
WHAT HAPPENS IF I FALL BEHIND?
The wonderful part about online education is that it is designed to fit into your life. There is extra completion time built in to allow for life circumstances, including travel, in addition to multiple guided opportunities to prioritize and catch up, based on where you are and how much time is left. This way you can make the most of the course with the time you have available. We do not let students fall through the cracks, but check in with them because we care.
I FEEL LIKE I'M ALWAYS BUYING WORKSHOPS BUT STRUGGLE TO FINISH.
You are not alone! Only about 50% of students who start a photography workshop complete all the assignments on time. But our workshops have an unprecedented completion rate of 82%, because we layer our instruction so each lesson is a step in finishing. We also hold your hand. If your busy life makes it difficult to prioritize creative time, this is the supportive, caring environment for you!